The
Winston-Salem Jaycees
present
Outback on the Farm
An event benefiting
The Children's Home
of Winston-Salem.
Where the Simple Life meets Downtown Winston-Salem:
Listen to the cows moo, the bands play, and the bonfire crackle while enjoying s[mores and a chicken & steak dinner catered by Outback Steakhouse.
To win
TWO
tickets to this event, leave a comment below. Please include your name.
If you post as anonymous, I won't know who you are!
I'll choose a winner by the
Random Number Generator
.
Comments will be closed at 3 PM on Wednesday, Oct 8th.
And the winner will be posted shortly thereafter.
To purchase tickets visit
www.outbackonthefarm.com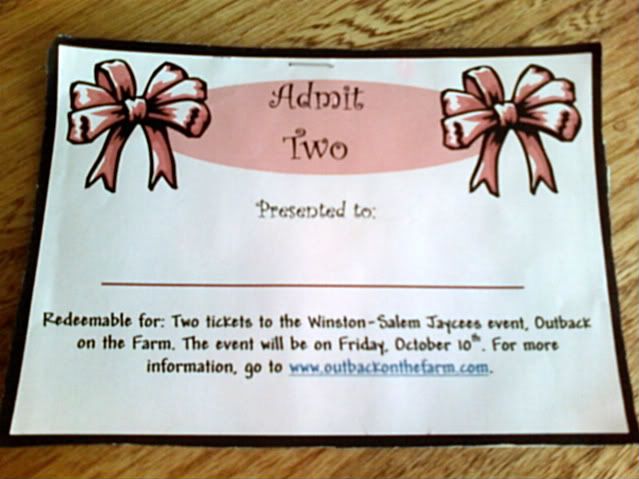 About Me
I'm an award-winning private chef who writes and talks about my life as a food writer, culinarian, podcast host, and food tour guide, I'm a classical French trained chef with a BA in English from East Carolina University and a Culinary Arts Associate Degree from Le Cordon Bleu-Miami. I've worked as a researcher, an editorial assistant, reporter and guest blogger, catering chef, pastry chef, butcher, baker, and a biscuit-maker.
View my complete profile