Randomly chosen by the
Random Number Generator
, congratulations to Lynsey Petree. The Outback on the Farm tickets are yours. You've received an email confirmation of your win. And apparently, Friday is your birthday, too. What a nice way to spend it!
Thanks to everyone for playing. Just because you didn't win, doesn't mean you shouldn't check out the event. For details, click
here
.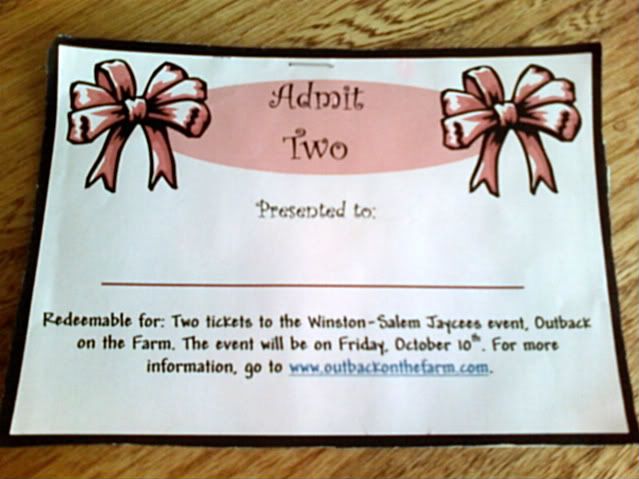 About Me
I'm an award-winning private chef who writes and talks about my life as a food writer, culinarian, podcast host, and food tour guide, I'm a classical French trained chef with a BA in English from East Carolina University and a Culinary Arts Associate Degree from Le Cordon Bleu-Miami. I've worked as a researcher, an editorial assistant, reporter and guest blogger, catering chef, pastry chef, butcher, baker, and a biscuit-maker.
View my complete profile