I think that bookstores would be the epitomy of good grammar, spelling, and comprehension when it comes to words. Be they printed or spoken, proofreading is important before something goes to press.
How disappointed was I to see this today: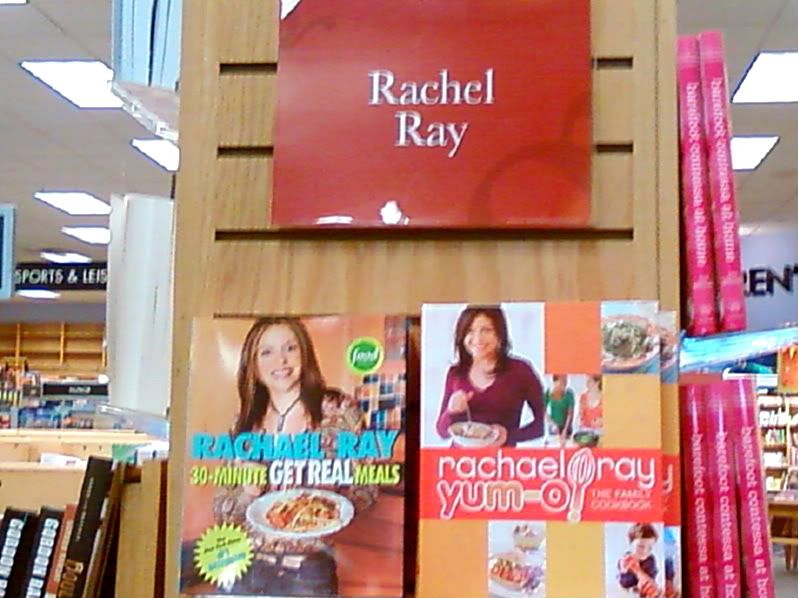 I hope your trained eye can see what I am talking about. She's not my favorite celebrity cook, but that doesn't matter. She deserves a sign with her name spelled correctly, too.
I brought it to the attention of a staff member (after I snapped this pic) who seemed genuinely embarrassed, and she took it down. Upon returning from the restroom, I saw it was right back as if I'd never said anything. Mediocrity will not go unnoticed. Now the whole world has a chance to see what idiots they are.
About Me
I'm an award-winning private chef who writes and talks about my life as a food writer, culinarian, podcast host, and food tour guide, I'm a classical French trained chef with a BA in English from East Carolina University and a Culinary Arts Associate Degree from Le Cordon Bleu-Miami. I've worked as a researcher, an editorial assistant, reporter and guest blogger, catering chef, pastry chef, butcher, baker, and a biscuit-maker.
View my complete profile