My roommate has taken over our kitchen.
I got inspired yesterday by reading my fall menu that I made last year for my catering business, & I was ready to get down & dirty in the kitchen.
But I couldn't.
My roommate was in there, mixing & matching & following recipes.
She never cooks (or reads my blog, so I can talk junk about her...just kidding! I love this girl!)
I had to take pictures. She looked more professional than me!
We're trying South Beach Diet recipes (well, she is. I like bread too much. And potatoes. And beer.
Oh...the beer...
Sorry, Phase 1. Does anyone know if there is like a 43-step program I can join?) and the cookbook isn't half bad. I bought it, the Zone, Atkins, & gluten-free cookbooks when I was personal cheffing last year, to be able to provide a wider range to my clients
(FYI, if you know anyone who needs any culinary services, please give me a ring...)
Sausage & Cheese Breakfast Cups
from The South Beach Diet Cookbook
Makes 6 cups
4 oz turkey sausage or crumbled turkey bacon
1/2 green bell pepper, chopped
1/4 onion, chopped
5 large eggs
1 can (12 oz) sliced mushrooms, drained
1/2 cup (2 oz) shredded reduced-fat cheddar cheese (she used Monterey/Colby mix)
Preheat oven to 350 degrees F. Coat a 6-cup non-stick muffin pan with cooking spray or line with paper baking cups.
In a medium nonstick skillet over medium-high heat, cook the sausage, pepper, & onion for 5 minutes or until sausage is no longer pink. Spoon this mixture into a bowl & cool slightly. Stir in the eggs & mushrooms. Evenly divide mixture among the prepared muffin cups. Sprinkle with the cheese.
Bake for 20 minutes, or until the egg is set.
Sorry, I don't have any final product photos. Those little suckers were good...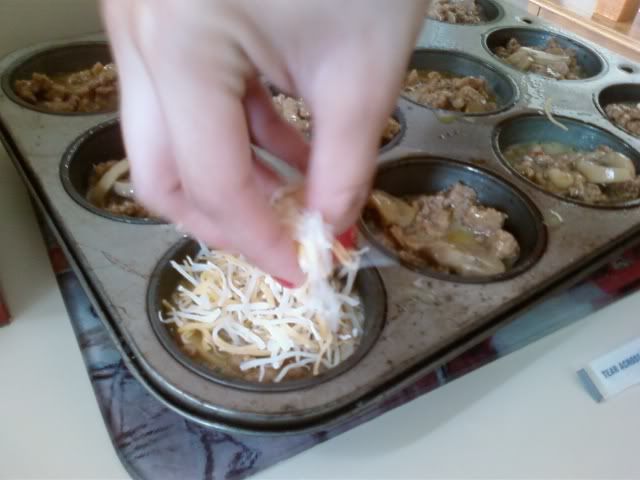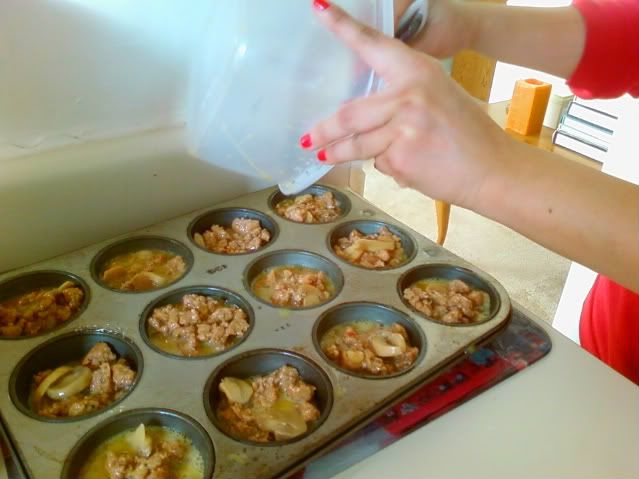 About Me
I'm an award-winning private chef who writes and talks about my life as a food writer, culinarian, podcast host, and food tour guide, I'm a classical French trained chef with a BA in English from East Carolina University and a Culinary Arts Associate Degree from Le Cordon Bleu-Miami. I've worked as a researcher, an editorial assistant, reporter and guest blogger, catering chef, pastry chef, butcher, baker, and a biscuit-maker.
View my complete profile