I need some food that will stick to my ribs. I've been eating junk lately and I'm ready to sink my teeth into some hearty food that will last me until snack time. I promise I'm going to stop eating candy for snack...as soon as Halloween is over...
Remember the beans from last week (with those
BANGING chicken wings and my grandma's cornbread
)? Well, I turned those beans into chili for a chili cook-off at work.
I marinated ground chuck for 2 days in red wine and on day 2 added a paste of 1 whole habanero, tomato paste, and garlic.
Enter stage right: 16 oz of chicken stock, 4 diced Roma tomatoes and 45 minutes of simmering...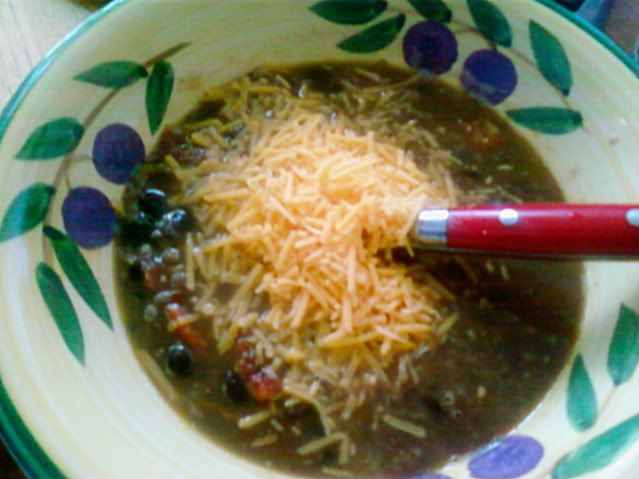 Remember: shredded extra sharp cheddar is our friend.
The result was an incredibly spicy melange of spicy beans and meat. Protein rocks.
It wasn't a mistake to put in a whole pepper, but next time I'll rethink that approach. It was a little too spicy.
Because I can't live without bread (I can
totally
live on bread alone) I made some apple & pear scones with blue cheese butter to accompany my chili.
Craptastic at it's finest. But I couldn't resist. You need to see the butter dripping down this piece of scone...
Oh, and happy
27th & a half birthday
to me today!
About Me
I'm an award-winning private chef who writes and talks about my life as a food writer, culinarian, podcast host, and food tour guide, I'm a classical French trained chef with a BA in English from East Carolina University and a Culinary Arts Associate Degree from Le Cordon Bleu-Miami. I've worked as a researcher, an editorial assistant, reporter and guest blogger, catering chef, pastry chef, butcher, baker, and a biscuit-maker.
View my complete profile